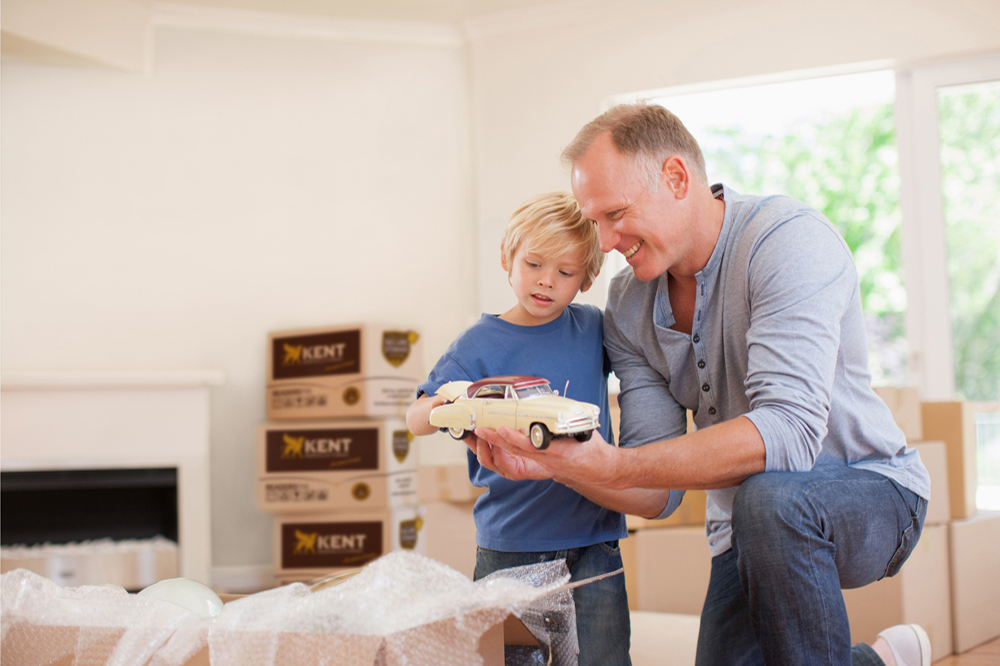 Tips to Make the most of Storage
During your new home build
For most people about to embark on the new home build journey, the process involves the sale of their own home and a shift into temporary accommodation whilst the new build occurs. Usually the temporary accommodation is smaller and results in the need for storage.
On the blog today, our friends at Kent Relocation group have provided their hot tips on how to make the most out of paid storage.
Making the most out of your storage is vital during your new home build. You need to know that all your valuables are locked up somewhere safe and sound. With this peace of mind, you can direct all your energy into the task at hand—building your dream home.
While storage might sometimes be considered an expensive option, if you know what you're doing and understand the best way to maximize your secure storage space, you'll be surprised at just how cost effective it can be.
Check Your Storage Provider Carefully
There are so many storage providers out there it's easy to make the wrong choice. Whenever you ring a provider make sure you put them through a vetting process before you sign on the dotted line. This means that you should confirm they hold all the relevant storage industry association memberships (like the Self Storage Association of Australasia). Confirm that they have extensive experience, and that they offer storage insurance. Ask exactly what types of items they'll store and how they calculate their prices.
Choose a Secure Storage Option
Traditionally, self-storage is just a dusty room inside a big tin shed, with nothing more than a roller door to keep the burglars at bay—you may have your work cut out trying to keep your items safe. So, if you want your items to remain in top condition, you may want to find a more professional storage space and provider. You'll want to be sure it offers options such as fire and security systems that are monitored 24/7, as well as climate control and protection against mould and mildew.
Pack with a Purpose
You must pack each of your items properly, keeping in mind that they will be placed into storage long-term; not simply moved from one house to another and unpacked within the week. This means wrapping and packing each item to ensure they aren't damaged by moisture. Some items may need more care than others, particularly fragile items, refrigerators, and clothes.
Stack with a Purpose
One of the best ways to make the most of storage during renovations is to ensure that you stack your storage space in the most effective way possible. This means:
· Lining the base of your storage unit with wooden pallets, effectively lifting all your treasures off the floor. This will help to protect your items if there is excess moisture or condensation inside the unit.
· Using sheets of plywood between stacked piles of boxes to create 'shelves'. This creates more room inside your storage space, and makes it a bit safer—piles of boxes are less likely to wobble around.
Book with Leeway for Extra Time
It's never a good idea to book your storage dates so that you have to get everything out on the day your build is due to be finished. Your house home build might run over schedule, or you might decide that you don't want to move in immediately. Make sure you and your belongings aren't stuck without a home. It's always a good idea to allow yourself a few weeks of leeway. Alternatively, you can select a storage provider who is flexible in terms of end-dates.
Ask About Extras
When you're booking storage, you might think that all you just need is a place to store your belongings. However you may find that you need a little bit more help. Some storage providers offer a whole range of additional services, from professional packing and pick-up services (which can be a lifesaver if you find yourself running out of time), right through to the redelivery of your treasures.
If you use these tips, you'll never regret your decision to invest in storage while your brand-new home is being built. A secure storage option really does eradicate so much of stress that can be associated with building your new home.
W: www.KentRelocationGroup.com